logo for a shop that makes ONLY trifles
Trifle
Contest Holder

hasbean

Last Logged in : 2229days12hrs ago

Concepts Submitted

89

Guaranteed Prize

350

Winner(s)

A Logo, Monogram, or Icon

All design entries are veiled from other designers till the end of the contest.
---
Project: logo for a shop that makes ONLY trifles
Contest Launched: Jun 13, 2012
Selected: 1 winning design from 89 concepts
Close Date: Jun 20, 2012
---
---
Concept #56
Awarded as a winner
---
---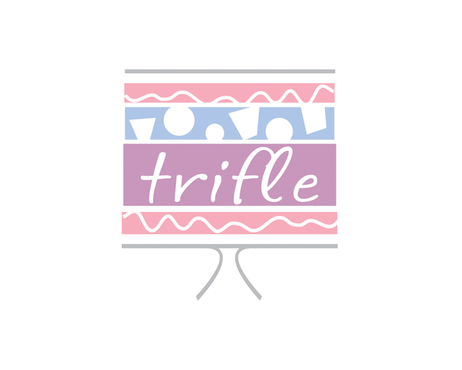 ---
Creative Brief
---
logo for a shop that makes ONLY trifles
easy on the eyes, simple, colorful and cartoonish
---
---
Feminine
Modern
Traditional
Youthful
Simple
pink
light blue
white
purple

i want it to look very girly, and fun. Please add an illustration of a trifle bowl in the logo.

For some examples, do a search for Cake Logo and look at the first, fourth and Claire's Cakes and Bit's n Bytes.

I don't want to see edges or borders.