Logo for new insurance broker
Townland Insurances Ltd
Contest Holder

dmorris

Last Logged in : 2455days9hrs ago

Concepts Submitted

67

Guaranteed Prize

220

Winner(s)

A Logo, Monogram, or Icon

All design entries are veiled from other designers till the end of the contest.
---
Project: Logo for new insurance broker
Contest Launched: Aug 23, 2012
Selected: 1 winning design from 67 concepts
Close Date: Sep 3, 2012
---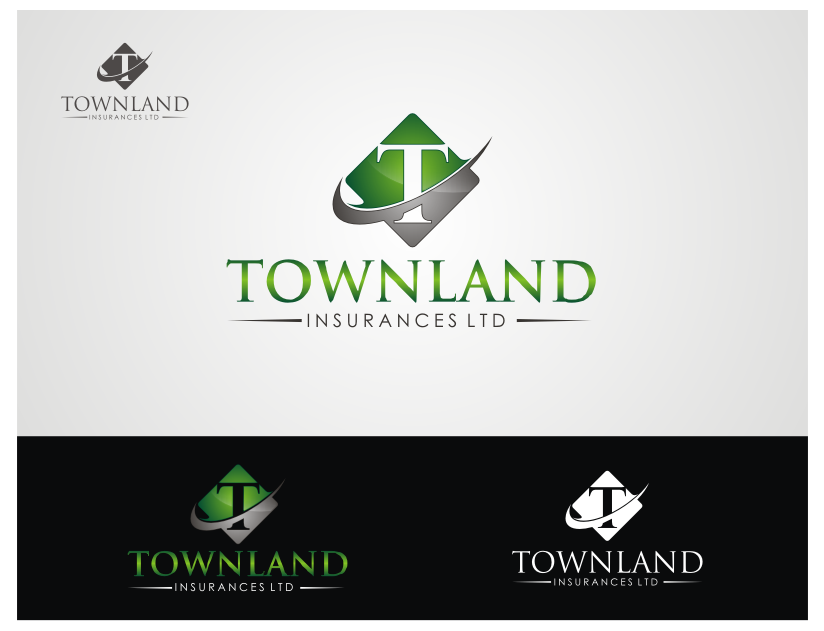 ---
Creative Brief
---
Logo for new insurance broker
We are setting up a new insurance broker company and are looking for a very strong and distinctive logo which will be immediately recognisable to our clients. The logo should be simple but strong and should be effective in both colour and monotone printing.

We will be predominantly specialising in commercial, retail and farm insurances. This may be portrayed by the logo but is not absolutely necessary. Our unique selling point is our attention to customer care and providing a high quality service.
---
---
---
Either Blue & Wine OR Green & Grey