Butcher & groceries shop
Boi Gordo
Contest Holder

logotipo

Last Logged in : 2592days17hrs ago

Concepts Submitted

94

Guaranteed Prize

280

Winner(s)

A Logo, Monogram, or Icon

All design entries can be viewed by other designers.
---
Project: Butcher & groceries shop
Contest Launched: Jan 6, 2011
Selected: 1 winning design from 94 concepts
Close Date: Jan 16, 2011
---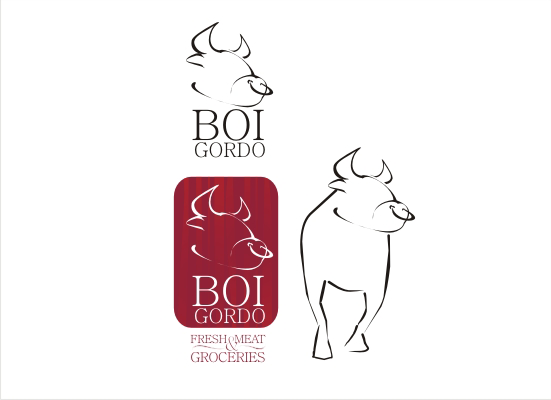 ---
Creative Brief
---
We are opening a small business, a butcher shop that apart from selling fresh meat, will also include basic groceries, as if it were a small metro convenience store or a mini-market. We will be located in a main street of a small old town. Most of our clients will be locals who live nearby, elderly people and english speaking foreigners.
---
---
---
---
---
Clean/Simple
Local/Neighborhood
We have no preference, just want the colors used to combine well and that they call the attention of the public
We may use or not a tagline, we haven't decided yet, so feel free to propose one.