Fuck Logo
We already have the logo, just need color scheme adjustments
Contest Holder

vreny

Last Logged in : 330days20hrs ago

Concepts Submitted

171

Guaranteed Prize

199

Winner(s)

A Logo, Monogram, or Icon

All design entries are veiled from other designers till the end of the contest.
---
Project: Fuck Logo
Contest Launched: Mar 13, 2016
Selected: 1 winning design from 171 concepts
Close Date: Mar 27, 2016
---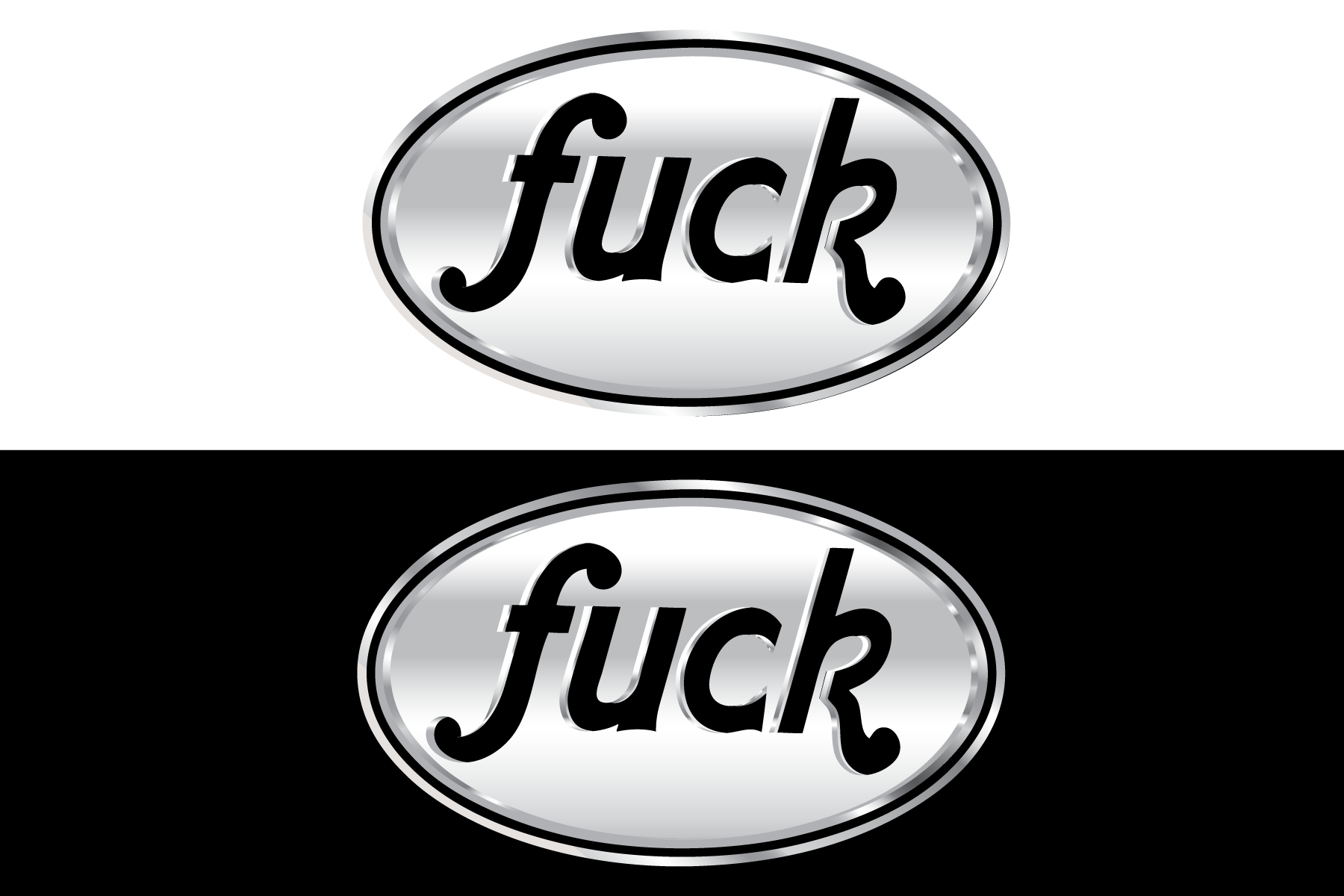 ---
Creative Brief
---
We already have the logo, just need color scheme adjustments
Make our Logo classy looking
We want our logo to exude the same class like for example:

Petron Vodka...
or Apple computers.
or... very expensive looking, classy, sophisticated liquor, perfume, etc...

So the feel we want is:

sophisticated
classy
modern
expensive
luxurious.
upscale.

We feel like the logo is done. We like the lettering we came up with, and the shape and form of the logo, but we want to see if we can make it more classy looking, by adding a touch of sterling silver.

Our logo says "Fuck", and we want to try to balance out the "profanity" element of the word, with a classy, upscale, sophisticated look, prob by having a touch of silver in the logo coloring… might bring us that one step closer to attaining that balance and feel.

if you have any other ideas to give it a classy upscale feel, by all means go for it and experiment.

Modern
Cutting-edge
Sophisticated
High Tech
we already have the logo designed and want to keep it as is in terms of colors and shape and form.
We just want to add a touch of silver.

So to answer this question: the color scheme is going to be the 2 colors we already have... which is black and white... plus the touch of silver added to it by the designer, to add the classy, sophisticated feel.
Yes, we would like the designers to experiment with following design ideas.

1) a copy with metallic grey (sterling silver) letters
2) a copy with the ellipse around the letters changed from black to metallic grey (sterling silver)
3) a copy with a light, shiny metallic grey (sterling silver) background (replacing the white)
4) a copy with the letters in a metallic grey to black color gradiant (like sunburst guitars, but with silver and black)
5) a copy with the letters in a black to metallic grey silver color gradiant.
6) a copy with the ellipse around the word, having a silver to black gradiant.

We're looking to highlight with silver. We don't want to change the black lettering, we want to add silver highlights, or shadows to the black lettering. So in other words: don't make it just silver... it needs to be black, as we have it, with silver touches and accents added to the black.

but if you feel very inspired, and come up with silver color accents that you think looks very cool, but that might be different from the above ideas or that could be in addition to the above ideas, by all means, feel free to experiment.

Again though: we DO NOT want to change the lettering, shape or design of the logo. We only want to see versions of what we have, as we have it, with sterling silver:

1) touches, or
2) accents, or
3) opaque transitions from black to silver, or
4) silver shadows/outlines to the letters
5) gradiants
6) either by itself or different combinations or the above ideas. (for example: gradiants with shadows, or accents with opaque... etc... )