Professional logo for a solar panel sales company
Amergy Solar
Contest Holder

Amergysolar

Last Logged in : 1416days11hrs ago

Concepts Submitted

324

Guaranteed Prize

75

Winner(s)

Business Cards and Stationery

All design entries are veiled from other designers till the end of the contest.
---
Project: Professional logo for a solar panel sales company
Industry: Business Opportunities
Contest Launched: Jan 22, 2015
Selected: 1 winning design from 324 concepts
Close Date: Jan 30, 2015
---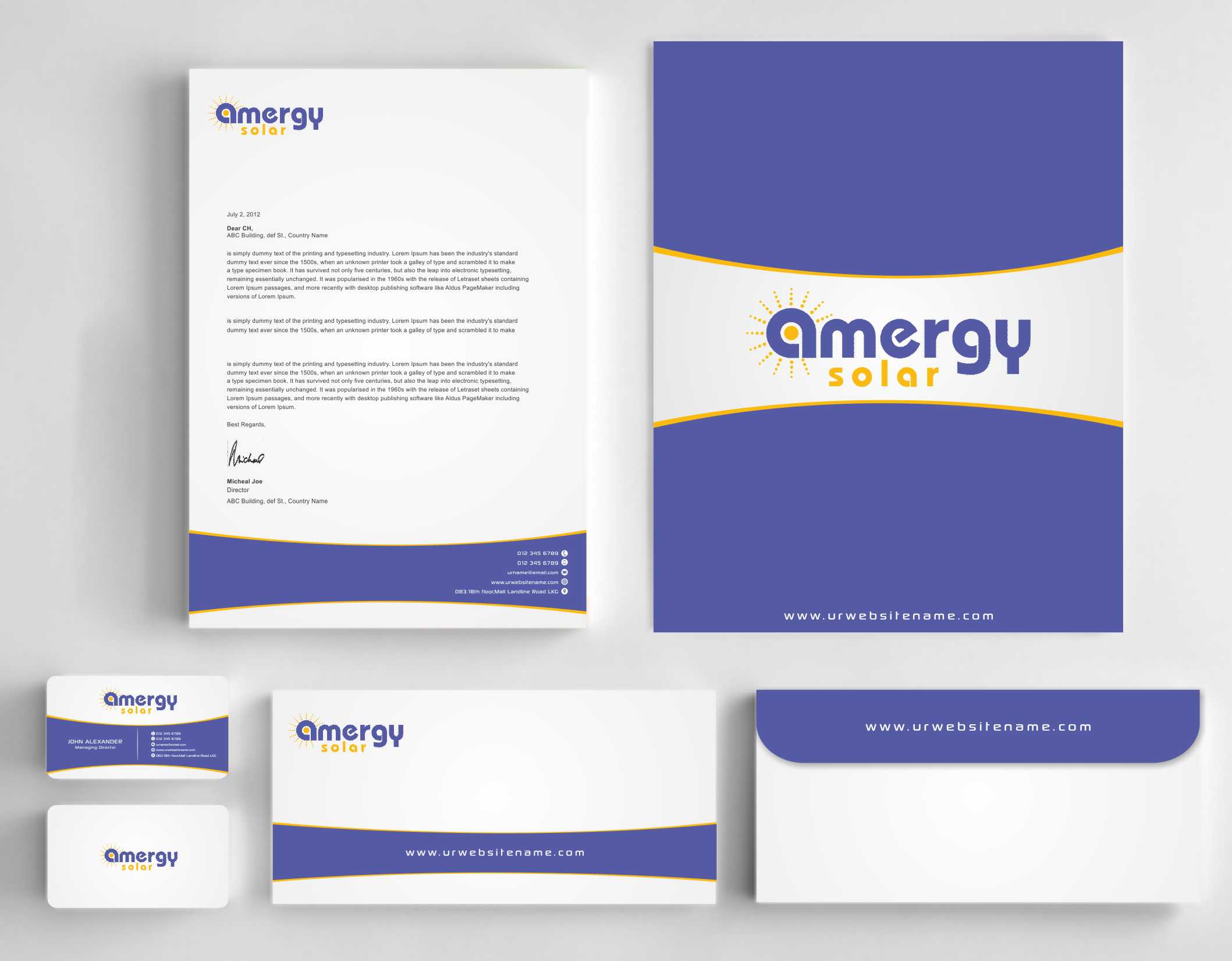 ---
Creative Brief
---
Professional logo for a solar panel sales company
I need single sided standard sized Business Card [3.5" x 2"]
Use same font as used in my logo
Cutting-Edge
Traditional
Modern
Professional
225 Old New Brunswick Rd. Suite N280 Piscataway, NJ 08854
Our website is under construction by Zillion Design as we speak. The colors (purple and yellow) and logo (amergy solar) from the existing website are still being used so you can pull from that. The cards should be professional and to the point, clean with a primarily white background, but also have a graphic design element that says modern, green energy.

We would like a general, Amergy Solar card, and once we have the design we like we will give you the contact info for all of the empolyees we'd like cards for. This information is just a template.

Thanks!