Skyline Meadows restricted for asiswarsi
South Richland Subdivision
Contest Holder

poletskigroup

Last Logged in : 1275days2hrs ago

Concepts Submitted

18

Prize Money

200

Winner(s)

Other

All design entries are veiled from other designers till the end of the contest.
---
Project: Skyline Meadows restricted for asiswarsi
Contest Launched: Oct 31, 2014
Selected: 1 winning design from 18 concepts
Close Date: Nov 19, 2014
---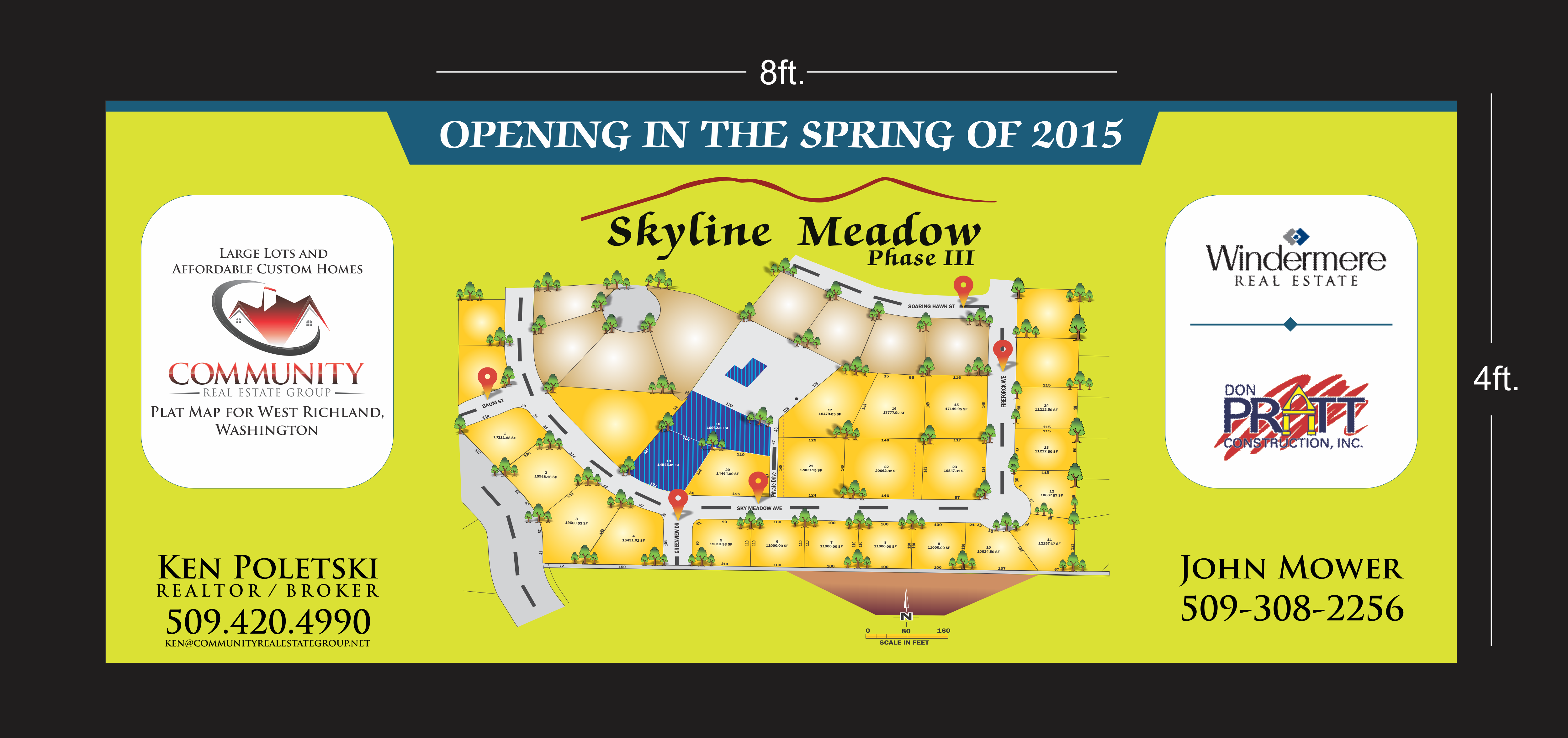 ---
Creative Brief
---
Skyline Meadows restricted for asiswarsi
South Richland Subdivision
I need to have a plat map put on a sign with builder logos and realtor logos. I want to have options with the design from poster to a 4x8ft plywood sign. I would like it to be horizontal. The Skyline Meadows Logo is easy and will need to be added. I have a picture of what it looks like but not any graphic. I can upload the plat and you can fill in colors like we did before but maybe not the same colors. I want it to be light colors and stand out.
approval by me for graphic and look.