Stationary for a Bakery
Demerara Bakery
Contest Holder

pcabai

Last Logged in : 194days19hrs ago

Concepts Submitted

181

Prize Money

100

Winner(s)

Business Cards and Stationery

All design entries are veiled from other designers till the end of the contest.
---
Project: Stationary for a Bakery
Contest Launched: Sep 18, 2017
Selected: 1 winning design from 181 concepts
Close Date: Sep 25, 2017
---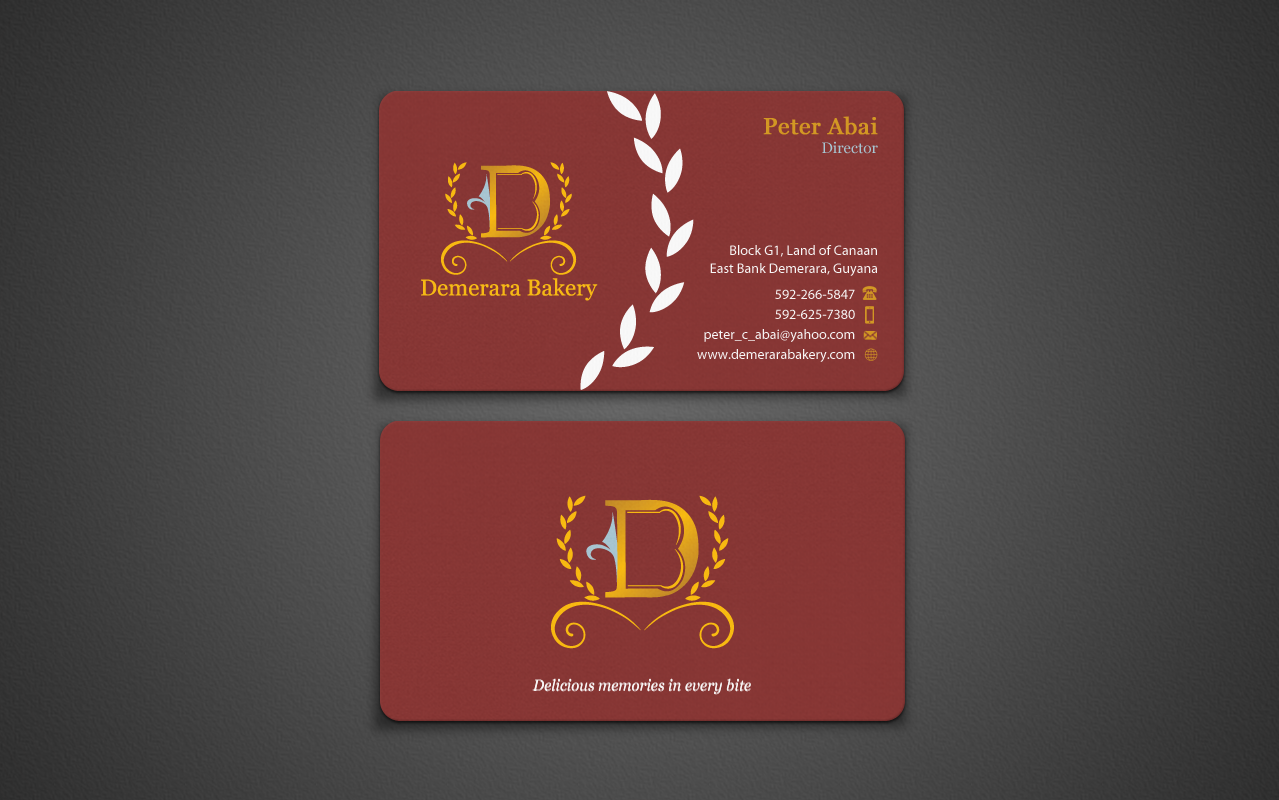 ---
---
---
No draft has been uploaded in this contest.
---
Creative Brief
---
I need double sided standard sized Business Card [3.5" x 2"]
Use same font as used in my logo
Corporate
Modern
Professional
Block G1,
Land of Canaan,
East Bank Demerara,
Guyana

"logo" &

"Delicious memories in every bite"