web design for mole control business
carolina moleman
Contest Holder

jman4365

Last Logged in : 819days5hrs ago

Concepts Submitted

47

Guaranteed Prize

350

Winner(s)

Complete Web Design Solution

All design entries are veiled from other designers till the end of the contest.
---
Project: web design for mole control business
Contest Launched: Mar 12, 2016
Selected: 1 winning design from 47 concepts
Close Date: Mar 19, 2016
---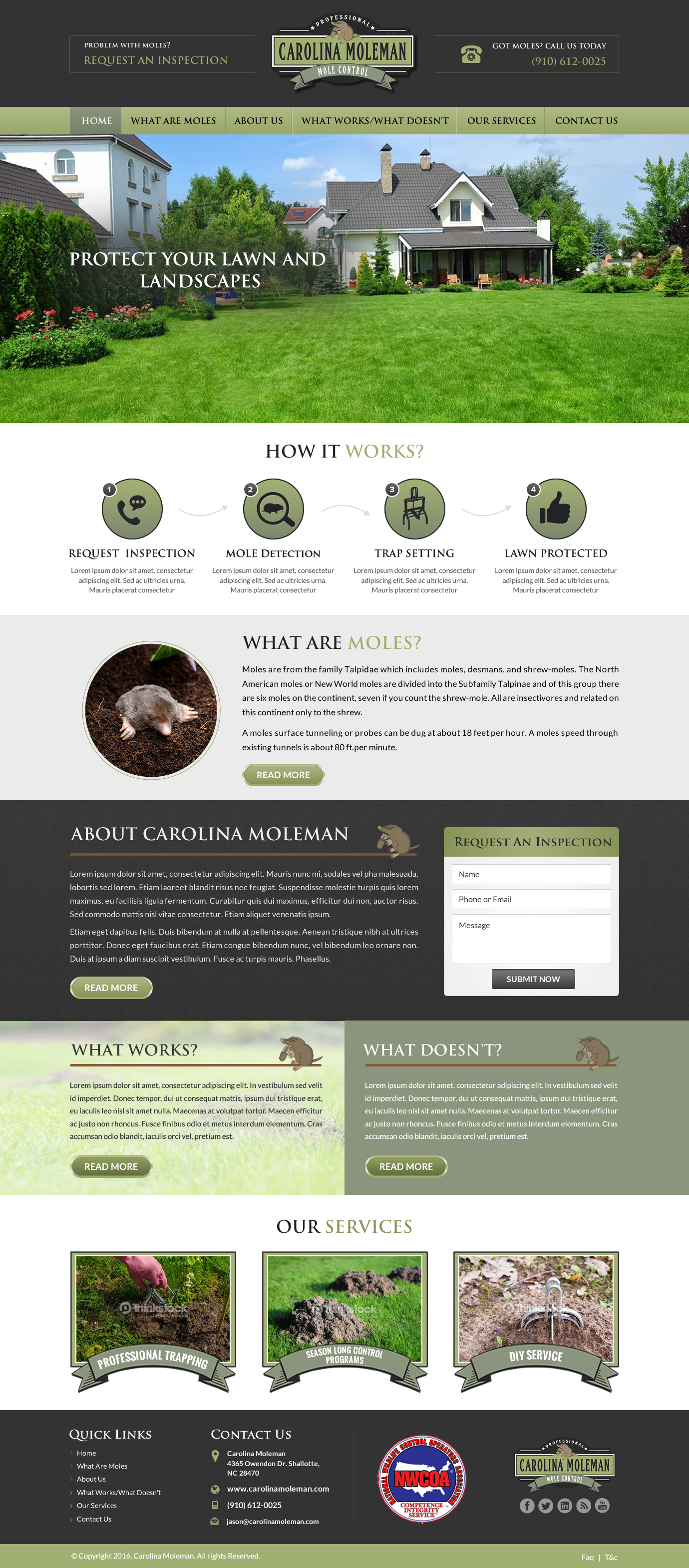 ---
Concept #47
Awarded as a winner
---
---
---
Creative Brief
---
web design for mole control business
http://www.carolinamoleman.com
We will be providing mole control solutions for residential and commercial clients who have problems with mole damage occuring in their lawns and landscapes. Our website will be providing basic mole information, what works and what does not, a description of our services, contact and appointment info, and an about us area.
Professional
Content Driven
Friendly
Exciting
Colorful
Nature
Service Oriented