Website for Dance Program
Dance FUNdamentals
Contest Holder

Rachel15

Last Logged in : 976days4hrs ago

Concepts Submitted

111

Prize Money

350

Winner(s)

Complete Web Design Solution

All design entries are veiled from other designers till the end of the contest.
---
Project: Website for Dance Program
Contest Launched: Aug 10, 2015
Selected: 1 winning design from 111 concepts
Close Date: Aug 13, 2015
---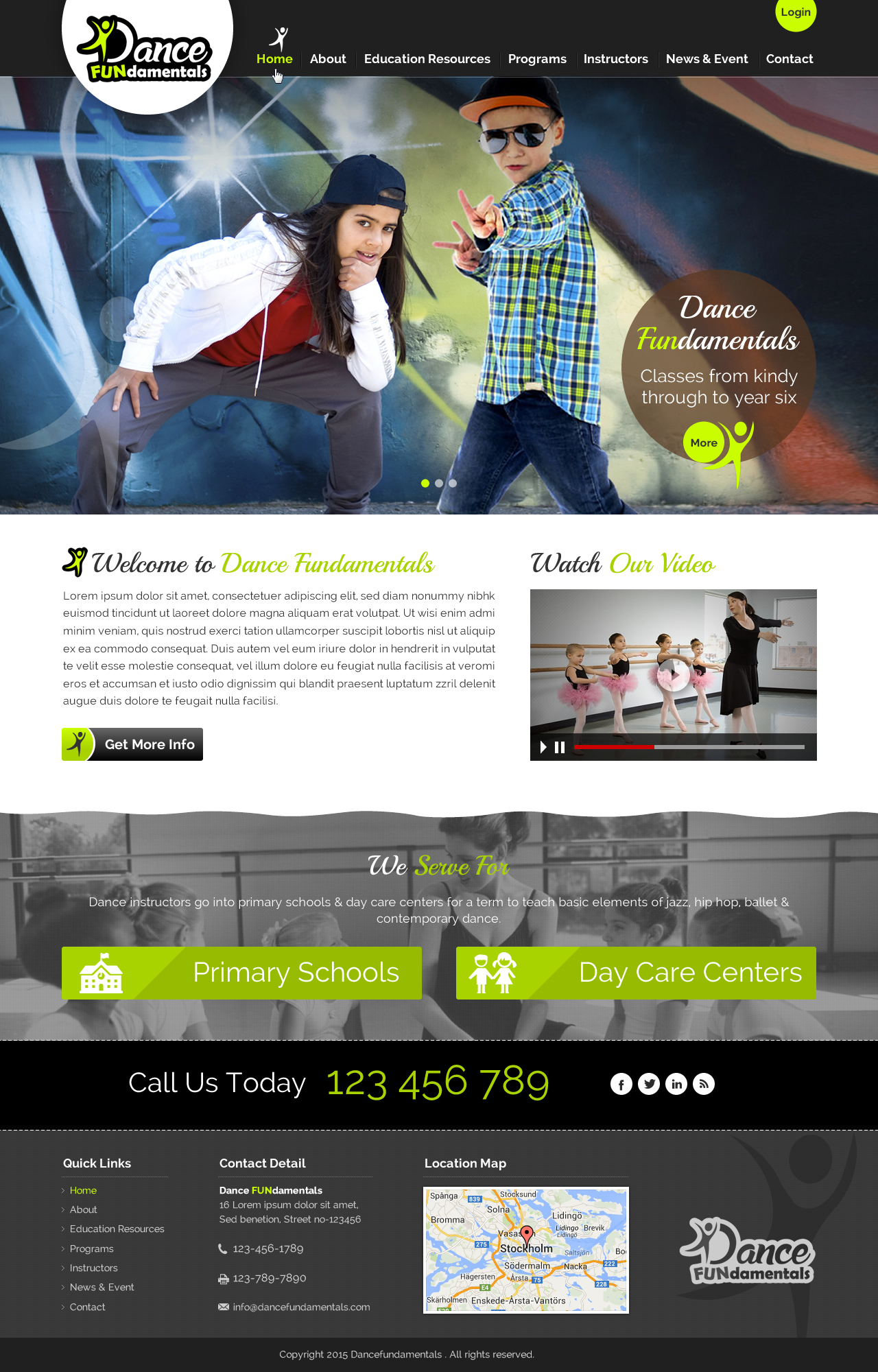 ---
Creative Brief
---
Website for Dance Program
Dance FUNdamentals is a dance education program. Dance instructors go into primary schools and day care centers for a term to teach basic elements of jazz, hip hop, ballet and contemporary dance. This program is for children aged 3-12.
I like simple and effective designs.
The website needs to be easy to navigate.

I want a section where schools that have enrolled in the program can log in and download the documents I upload as classroom resources.