Boundaries
Business cards/letter head
Contest Holder

kateisler

Last Logged in : 1693days12hrs ago

Concepts Submitted

197

Guaranteed Prize

75

Winner(s)

Business Cards and Stationery

All design entries are veiled from other designers till the end of the contest.
---
Project: Boundaries
Contest Launched: Oct 27, 2014
Selected: 1 winning design from 197 concepts
Close Date: Oct 29, 2014
---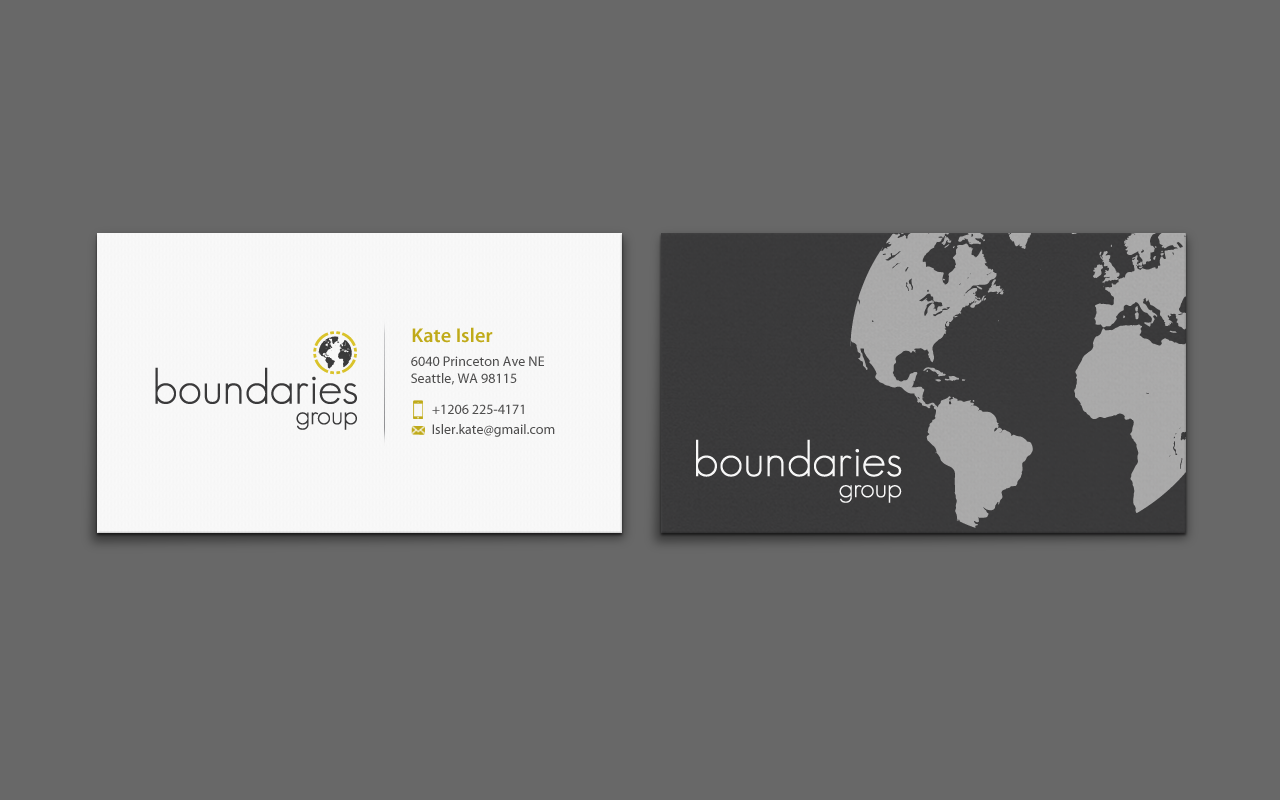 ---
Creative Brief
---
Business cards/letter head
I need single sided standard sized Business Card [3.5" x 2"]
6040 Princeton Ave NE
Seattle, WA 98115
please use a complementary font to the logo. logo art uploaded.