Class Action Attorney Website
The Law Office of Paul K. Joseph
Contest Holder

pkjoseph

Last Logged in : 1464days18hrs ago

Concepts Submitted

191

Guaranteed Prize

500

Winner(s)

Complete Web Design Solution

All design entries are veiled from other designers till the end of the contest.
---
Project: Class Action Attorney Website
Contest Launched: May 12, 2015
Selected: 1 winning design from 191 concepts
Close Date: May 20, 2015
---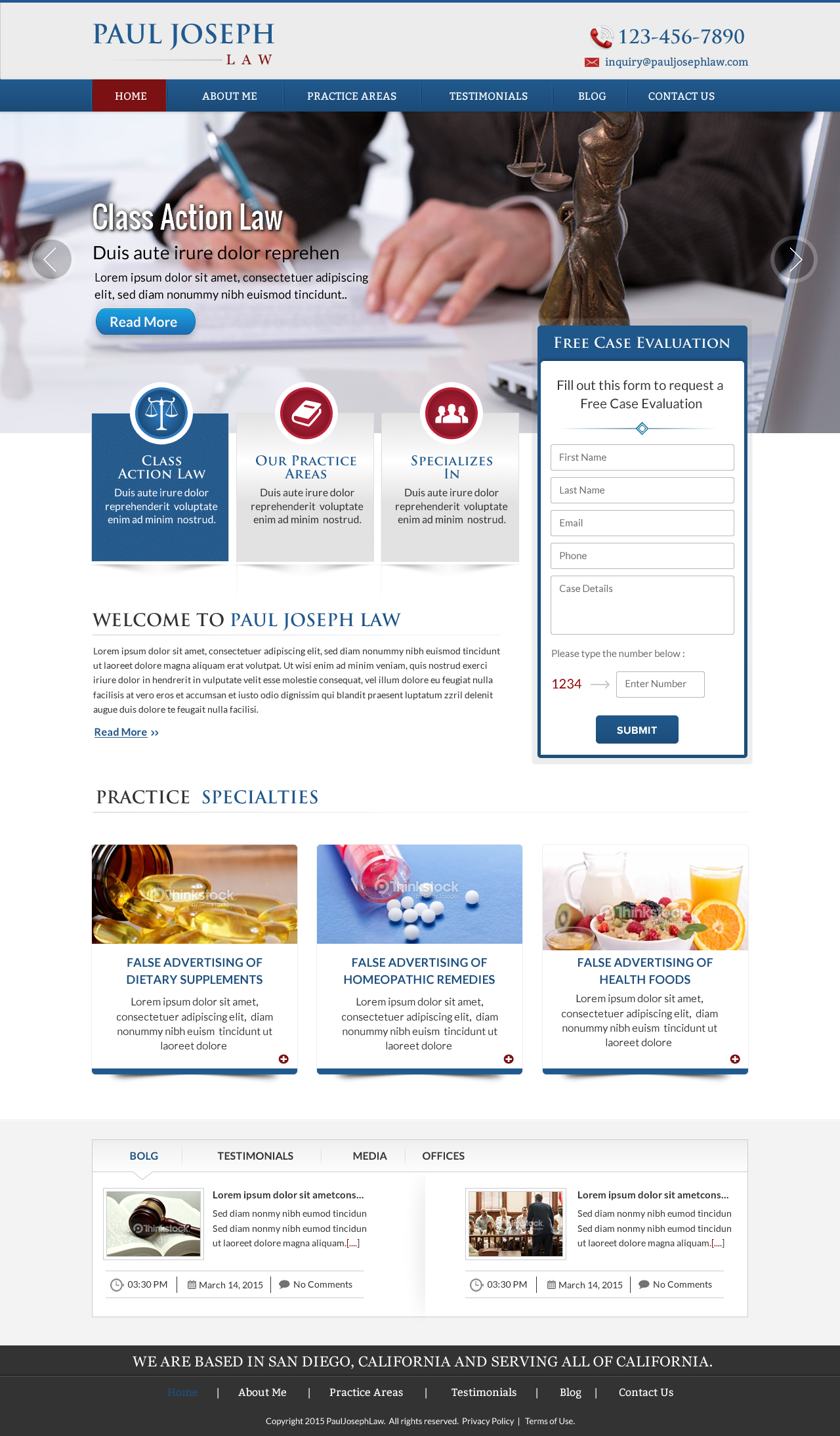 ---
Creative Brief
---
Class Action Attorney Website
The Law Office of Paul K. Joseph
Class action law firm that specializes in consumer protection actions. Specifically, false advertising of dietary supplements, homeopathic remedies, and "health" foods.

Based in San Diego, California and serving all of California.
Likes:
-clean, simple to navigate
-visual menu's built into the body of the website: http://www.girardikeese.com/



Dislikes:
-heavy amounts of text on the homepage.
-clutter
Clean/Simple
Professional
Modern
Elegant
Service Oriented
http://hoguebelonglaw.com/
http://www.girardikeese.com/
A prominent section for potential clients to submit their information is key. The following website has an example of what I'm looking for: http://www.forthepeople.com/