mydailybling logo design
mydailybling
Contest Holder

dailymint

Last Logged in : 2069days9hrs ago

Concepts Submitted

336

Guaranteed Prize

300

Winner(s)

A Logo, Monogram, or Icon

All design entries can be viewed by other designers.
---
Project: mydailybling logo design
Contest Launched: Jan 21, 2011
Selected: 1 winning design from 336 concepts
Close Date: Feb 3, 2011
---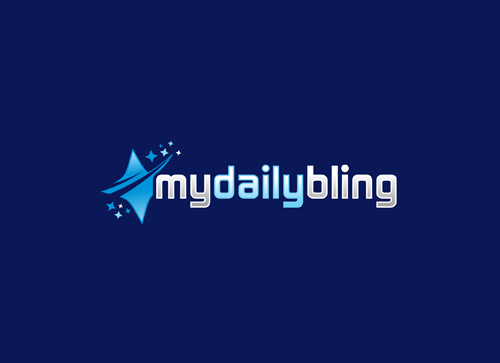 ---
Creative Brief
---
Jewelry Deal of the Day website intending to promote a daily jewelry item for sale at unbeatable price to the end user/customer.
---
---
---
---
Cutting-Edge
Unique/Creative
Clean/Simple
Modern
Fun
Youthful
hues of blue, grey/black would work.
the key terms to keep in mind when designing this are 1. dailybling 2. bling refers to the sparkle effect on a gemstone/jewelry in this case 3. mydaily can have one effect, bling can have another 4. my,daily,bling all 3 can have different colors but color coordination needs to be keep all 3 terms attached with each other.