The Virginia Reckless Driving Handbook
A Driver's Guide to Avoiding This Serious Criminal Conviction
Contest Holder

lnichols

Last Logged in : 1735days13hrs ago

Concepts Submitted

117

Guaranteed Prize

400

Winner(s)

Marketing collateral

All design entries are veiled from other designers till the end of the contest.
---
Project: The Virginia Reckless Driving Handbook
Contest Launched: Dec 17, 2013
Selected: 1 winning design from 117 concepts
Close Date: Jan 8, 2014
---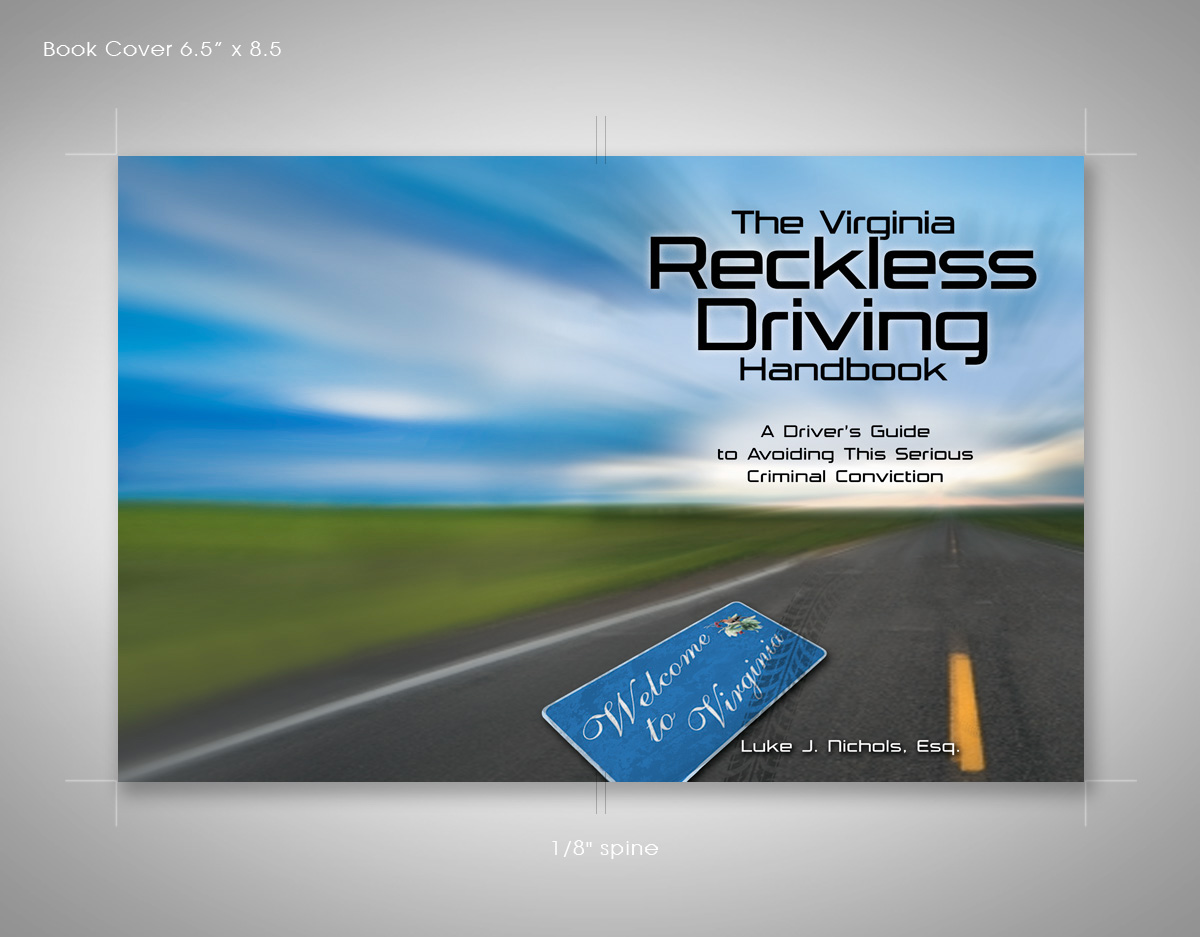 ---
Creative Brief
---
The Virginia Reckless Driving Handbook
A Driver's Guide to Avoiding This Serious Criminal Conviction
Our law firm uses this book heavily in our marketing. The book needs to be extremely professional and suggest the high quality. Contemporary styles are preferred. Examples of other book cover designs that we have selected from Mycroburst are attached as well as the current cover

Some clip art that we have the rights to is included with the files but we don't want designers to feel pressured to used that art.
This book will be read by middle class, well educated people with pending reckless driving charges.
Dimensions are approximately 6.5" x 8.5" (half sheet). We would like the title, sub title and the author's name ( Luke J. Nichols) to appear on the front cover. No text on the spine (about 1/8" spine). The back page will have no text. but the design on the back cover should allow us to place a text layer on top of the back cover design - so the back cover design should not make it difficult to read the text. (See attached example from previous project)