AutoCloud
Dealer Management System
Contest Holder

cdagesse

Last Logged in : 167days17hrs ago

Concepts Submitted

43

Prize Money

300

Winner(s)

Blog Design Template

All design entries are veiled from other designers till the end of the contest.
---
Project: AutoCloud
Contest Launched: Aug 24, 2013
Selected: 1 winning design from 43 concepts
Close Date: Aug 30, 2013
---
---
Concept #42
Awarded as a winner
---
---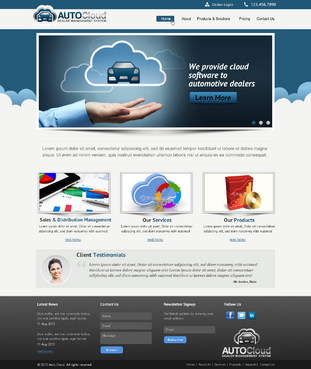 ---
Creative Brief
---
We are a company that provides cloud software to automotive dealers
Looking for a very different design that incorporates automotive and cloud computing. Looking for a Wordpress theme that can work on pagelines framework or something similar.