Brochure
Elty
Contest Holder

Laurencetre

Last Logged in : 1102days4hrs ago

Concepts Submitted

55

Guaranteed Prize

199

Winner(s)

Marketing collateral

All design entries are veiled from other designers till the end of the contest.
---
Project: Brochure
Contest Launched: Feb 2, 2016
Selected: 1 winning design from 55 concepts
Close Date: Feb 26, 2016
---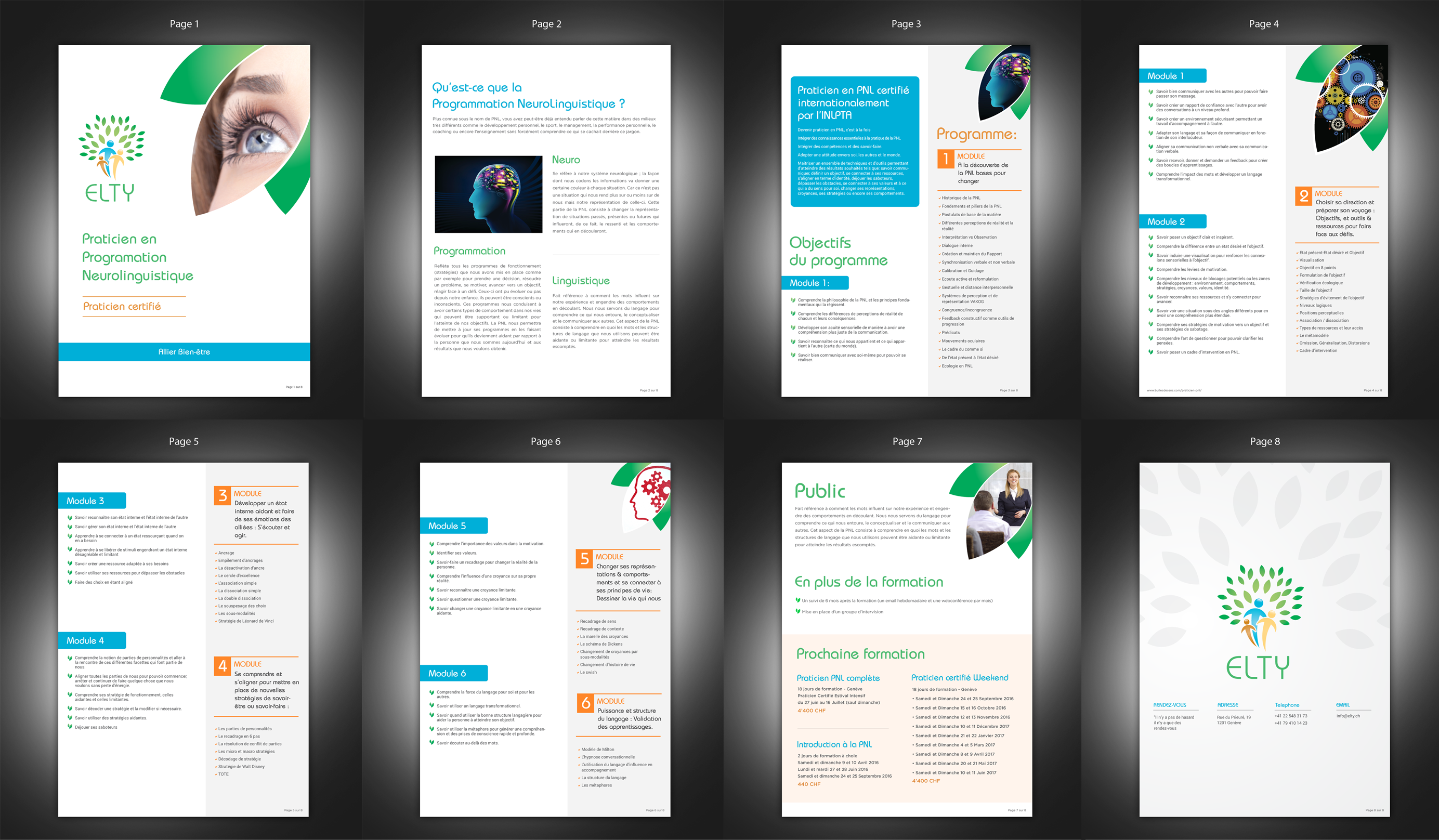 ---
Creative Brief
---
I would like to design a template brochure for the course of my institute. You will have some general information about the company and the objectives and program of the course
Corporate and Persons from themselves
I want it clear, modern with space.
It has to be not to heavy to print and easy to read on a computer. It will be downloaded from the website.