Logo for a Marketing Consulting Firm
Genesis Strategic Marketing
Contest Holder

albertcurry

Last Logged in : 2063days22hrs ago

Concepts Submitted

47

Guaranteed Prize

199

Winner(s)

A Logo, Monogram, or Icon

All design entries are veiled from other designers till the end of the contest.
---
Project: Logo for a Marketing Consulting Firm
Contest Launched: Oct 21, 2013
Selected: 1 winning design from 47 concepts
Close Date: Oct 22, 2013
---
---
Concept #26
Awarded as a winner
---
---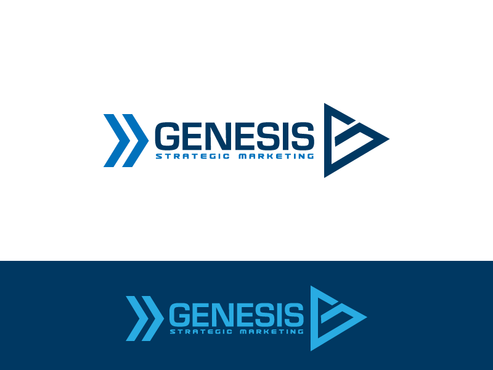 ---
Creative Brief
---
Logo for a Marketing Consulting Firm
Genesis Strategic Marketing
This logo represents a company whose marketing approach and strategy is so "outside the box", it's almost shocking and insightful once revelation sets in.
---
---
Masculine
Modern
Cutting-edge
Sophisticated
Elaborate
Professional
High Tech
Blue, Silver, Grey, Green
When people ask me what is the name of my business. My reply will be, "Genesis". However, the full name of the business is Genesis Strategic Marketing. I would like to see the word (Genesis) show differently from (Strategic Marketing). Showing differently meaning, different color, font, size, etc.